Become a Member today
Pitzhanger Members are a welcoming and diverse community of like-minded cultural enthusiasts, who enjoy, support and promote the work of Pitzhanger Manor & Gallery.
Membership benefits include:
Free, unlimited access to the site
A diverse programme of Members events throughout the year
Private Views of our exhibitions
Invitations to an annual Members' Reception
Discounts in our Gallery shop
Free monthly tours of the Manor*
A regular newsletter with exclusive content
*suspended due to COVID-19
Levels of Membership:
Standard Membership
£35 per person
Individual membership. Valid for one year from day of purchase.
Joint Membership
£30 per person
Applicable if Members are resident at the same address. Valid for one year from day of purchase.
Click here to sign up to become a Pitzhanger Member today.
Gift Membership
A unique gift for somebody who loves art, architecture and design. Gift Membership comes in a striking presentation box celebrating the Chinoiserie wallpaper in the Upper Drawing Room.
If you purchase Gift Membership online then your Membership Card in its unique gift box will be available for collection at the Gallery Reception Desk as soon as we are open again.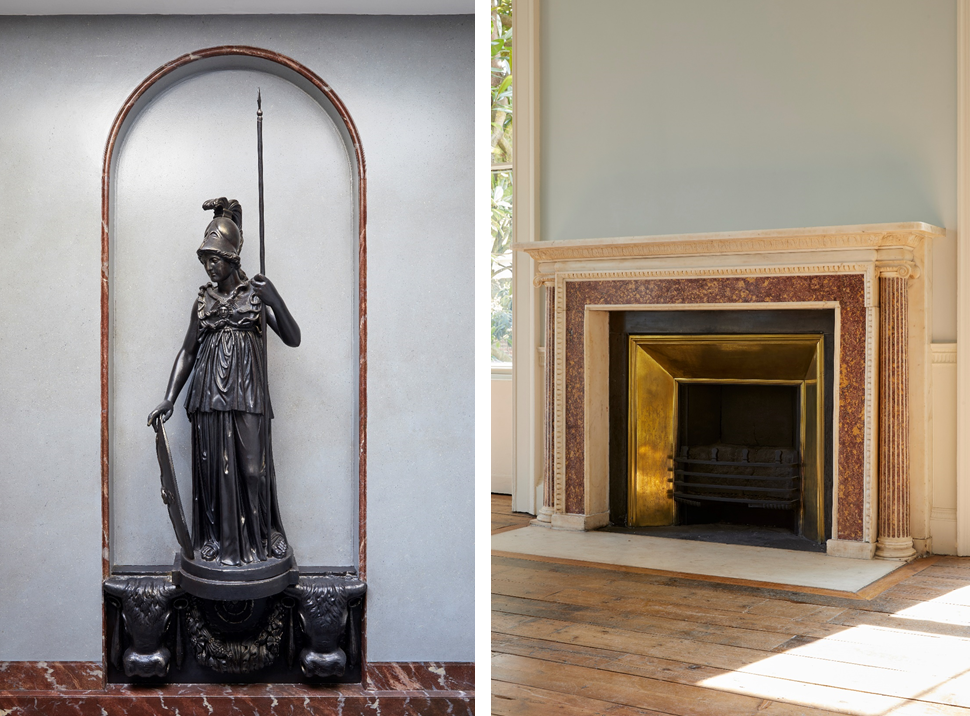 Before reopening in March 2019, the Friends of Pitzhanger, now Pitzhanger Members, fundraised for two major pieces of conservation – the rebronzing of the statue of Minerva which overlooks the staircase, and the restoration of the Eating Room fireplace.
To find out more about Pitzhanger Members, please email membership@pitzhanger.org.uk.
---
The running of Pitzhanger's Membership scheme is supported by the MAP – The Members Advisory Panel.
The members of the MAP are:
Vivienne Cane-Honeysett – Chair
Diana Barham
Annalie Salisbury
Pip Schofield
John Sears
Jackie Thompson
Elizabeth Walters
If you could like to contact the MAP, please email development@pitzhanger.org.uk