HOGARTH: LONDON VOICES, LONDON LIVES
FREE EXHIBITION TOURS

As part of our upcoming exhibition on Hogarth A Rake's Progress we will be offering free tours of the exhibition 'London Voices, London Lives' for schools, Tuesday through to Friday.
This exhibition will bring Hogarth's series of paintings back to Pitzhanger for the first time in 200 years.
Through photography, film, sound and performance, contemporary artists will offer a snapshot of the people and places that give life to the city, from the polarising extreme views expressed on social media and the hub of social interaction in the barber shop, to the contesting of outdoor public space.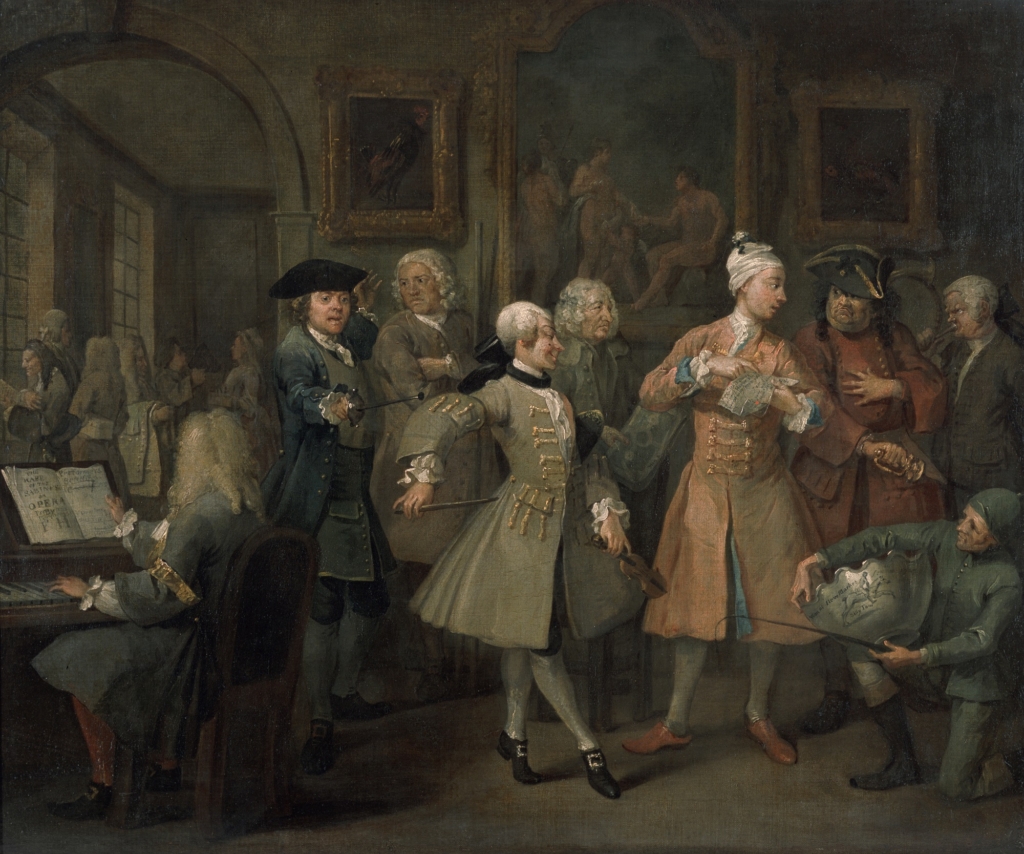 The content of this exhibition is more suitable for Key Stages 3 and above. To book and for enquiries please email learning@pitzhanger.org.uk.
Please do book in advance to ensure we can accommodate you at your preferred time.
We require the following adult to pupil ratios:
Key Stages 3-5 (11-18 years old) 1:15
WORKSHOPS
We run outreach and onsite sessions for Primary, Secondary and SEND pupils, focusing on a broad range of topics. For more information and to book please contact our learning team. learning@pitzhanger.org.uk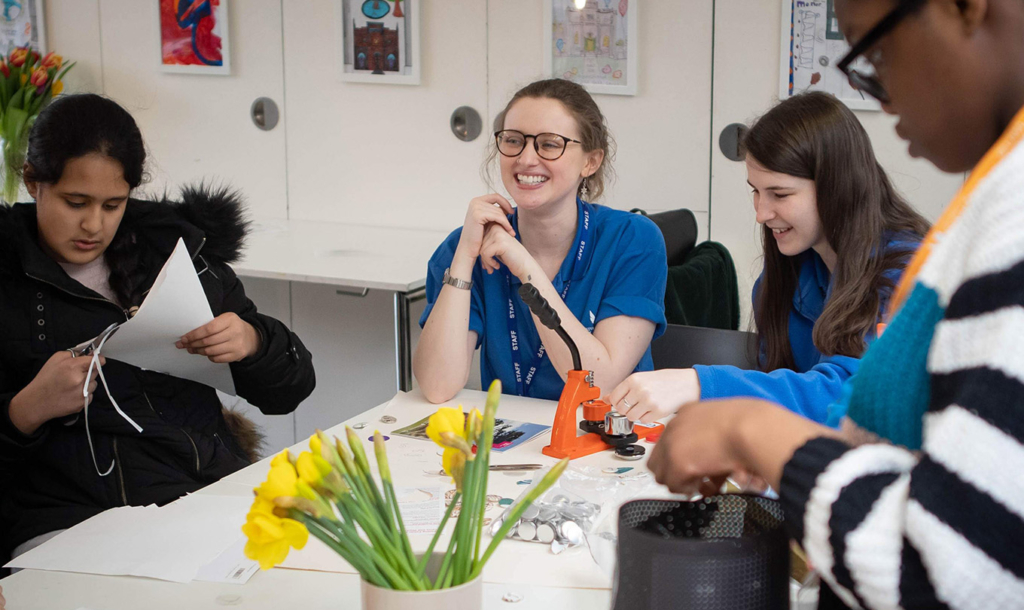 ---
KS1/SEN
The House that John Built
(Science, Literacy, History)
Meet Sir John Soane, the architect who designed and built Pitzhanger Manor and build your own dream home. Using story-telling, role play and hands-on activities children will explore materials, forces and shapes, compare old and new buildings and use their imagination to make a brand new home.
KS2 & Lower KS3
Art Makes Children Powerful
(Oracy, Literacy, Art & Design)
How can Art make children powerful? Explore the work of famous contemporary artists and learn how art can be used to change the world. Led by an artist facilitator pupils will tour the current exhibition, learning to interpret and discuss what they see.
KS2 & KS3
The Fall of the House of John Soane
(Literacy)
Using the manor and the story of Sir John Soane's mysterious monk as inspiration, pupils will plan and write their own original gothic horror story. Explore structure, style and characterisation, while letting your imagination run wild in this immersive session.
Soane's Apprentice
(Science, Art and Design and Design Technology)
Pupils become architects, designers and engineers as they work to a brief designing a structure that is both visually interesting and functional. Pupils will explore the role of a modern day architect and consider who they work collaboratively with a range of professionals to solve problems. In this workshop pupils will research and critique structures, thinking about suitable materials and their properties and the context in which it is being built.
KS3/ KS4
Art is your Human Right
(Oracy, Literacy, Art & Design)
Should art be a human right? Explore the work of famous contemporary artists learning to decipher meaning and understand the context in which the work was created. Through discussion and critical enquiry pupils will explore the importance of art to society and learn how it shapes and changes our views. 
School group visits
---
Tours and self-guided visits
Formal education groups tours, including Universities are available on Thursday and Friday mornings. Educational tours of Pitzhanger Manor & Gallery cost £50 for up to 25 students.
Themed workshops can be arranged on request.
Tours are included at no extra cost when booked with a workshop. Workshops can be booked at a reduced rate.

If you wish to come for a self-guided visit to Manor and Gallery only, excluding a workshop, children are free with paying adults. Please do book in advance to ensure we can accommodate you at your preferred time.

We require the following adult to child ratios:
Early Years Foundation Stage (3-5 years old) 1:6
Key Stages 1-2 (5-11 years old) 1:10
Key Stages 3-5 (11-18 years old) 1:15
General admission for students is £4.50 (£4.95 with voluntary donation). Accompanying tutors can come for free with a valid university ID.
School Residencies
---

Our residency programme offers the opportunity for pupils to engage with the manor multiple times over the course of a term, working with our resident artists and partners to develop a deeper understanding of the manor site, extending and expanding upon their knowledge and linking it to classroom learning.
In Autumn and Spring term we will be partnering KS2 classes with architecture firms to explore the built environment and the striking spaces at Pitzhanger. In summer term, KS1 classes will be partnered with an artist and will undertake a project related to the contemporary exhibition.
Each class will take part in:
a pre visit, at the school.
a visit to the manor and gallery
and post visit, at the school.
a celebration event, either in school or at the manor to which you may invite other classes and/or families
Teachers will be asked to attend a planning meeting prior to the residency.
Outdoor Learning at Walpole Park.