COVID – 19 Update: Soane's Kitchen and the kiosk Pitzhanger Pantry in Walpole Park are closed until further notice. Please check here for the latest information.
Soane's Kitchen
Soane's Kitchen is Pitzhanger's café, serving brunch and lunch during the day and hosting events and supper clubs in the evenings. Escape the city and enjoy a menu of seasonal dishes produced in John Soane's original walled kitchen garden.
Soane's Kitchen is now open for dinner on Thursday, Friday and Saturday.
With a new outdoor menu for the kitchen garden terrace it is the perfect place to relax and unwind. Download the mouth-watering new menu now.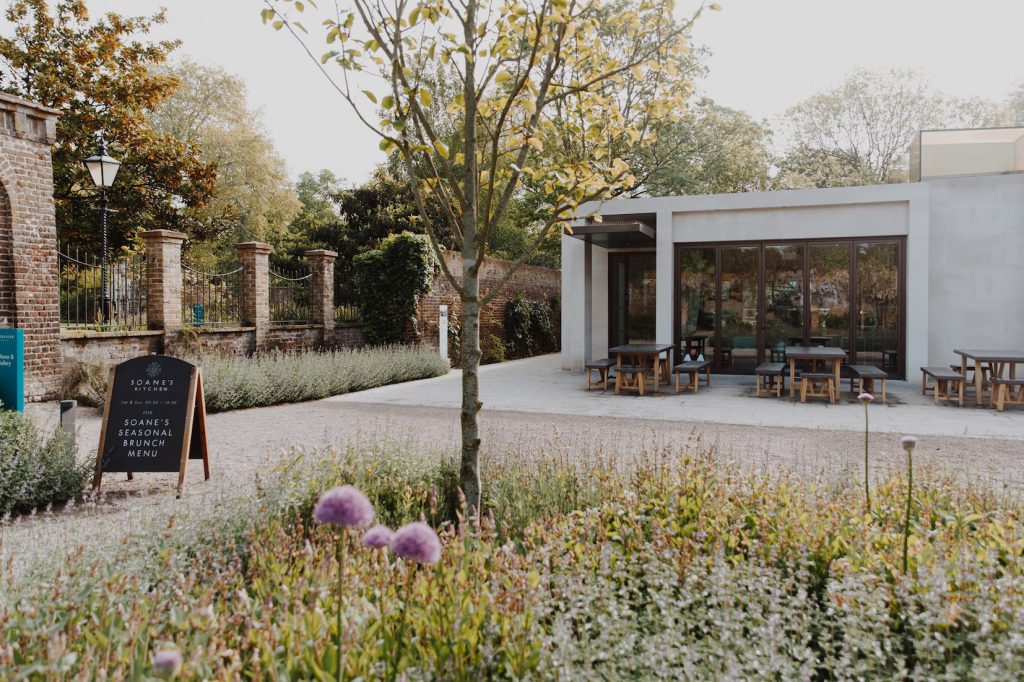 You can find more information about Soane's Kitchen, including how to book, menus and how to join the W5 Club and information on their website.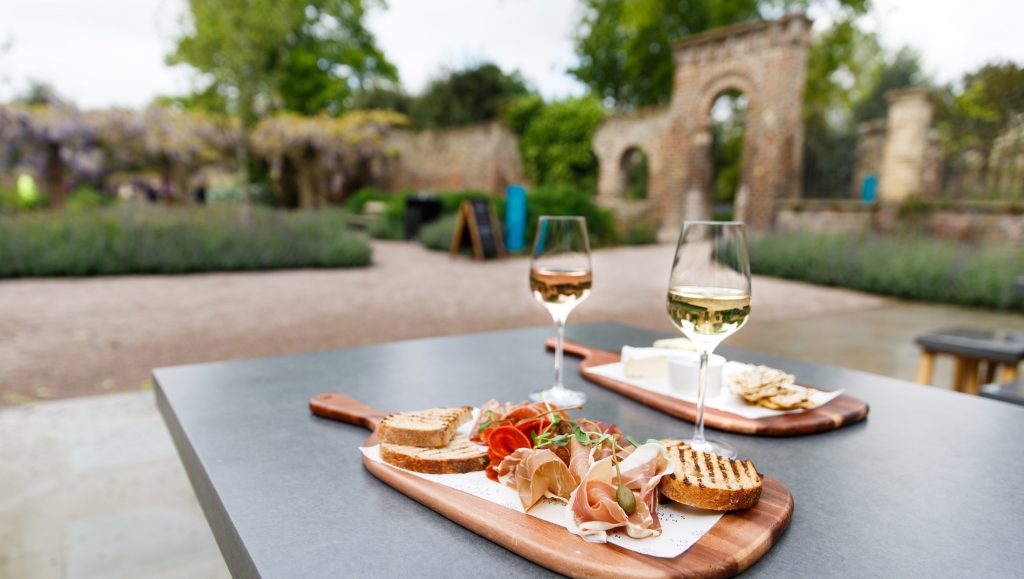 Pitzhanger Pantry
Pitzhanger Pantry is a kiosk café at the Rickyard in Pitzhanger's original parkland, now Walpole Park, situated beside the playground next to Pitzhanger's education space. Pitzhanger Pantry serves delicious and reasonably priced food and drinks.
Pitzhanger Pantry is open 7 days a week, 07:30 – 16:30.