Create and capture witty pictures with Pitzhanger. During your walk through Walpole park have a bit of fun exploring forced perspective and pick up pitzhanger in anyway you want!
We want to see your wittiest and most creative 'pick-up-Pitzhanger' pictures! Most of us are unable to go abroad and visit Pisa to capture ourselves casually leaning on it in forced perspective. However we are giving you an opportunity to have some fun at Walpole Park and potentially win a prize!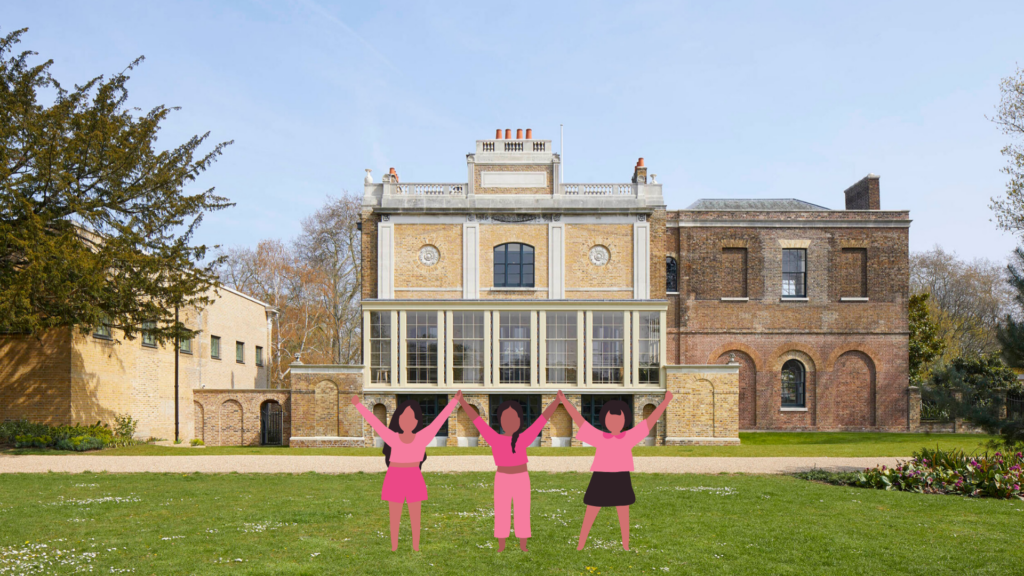 Instructions
Play with forced perspective, a technique which employs optical illusion to make an object appear farther away, closer, larger or smaller than it is.
The subjects must include pitzhanger manor and yourself or your chosen model
Play with composition, perspective and angles to pick, push or hold pitzhanger  
Get creative with it and have fun.
Submit images via the hashtag #pickuppitzhanger on social media or email your photo to pitzhanger@pitzhanger.org.uk for a chance to win a prize! 
Deadline: 31 August 2020 
While you are exploring Walpole Park with your camera, why not head over to Pitzhanger Pantry to pick up some lunch, coffee or an ice cream treat? They are open Wednesday – Sunday 10:00 – 16:00.
Prizes
We'll be giving away a Pitzhanger Shop Gift Bundle including tickets to the Manor & Gallery to the winner. Pitzhanger Pantry in Walpole Park have also offered the chance to win coffee and cake for two on them for another creative entry.
Forced Perspective
We've chosen some of our favourite videos which explore forced perspective to help you think about your own composition.