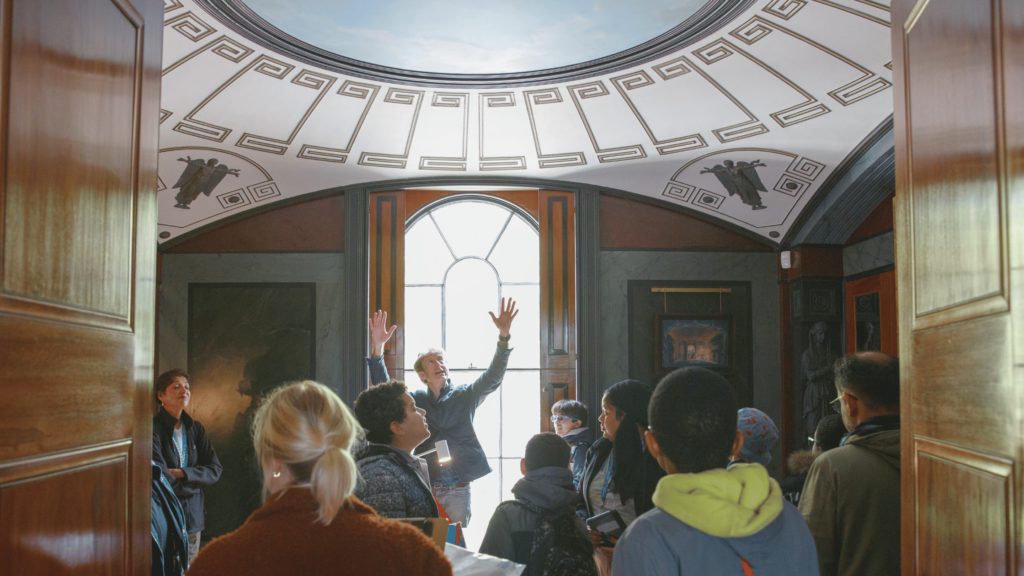 Architectural Wonders Await: Open House Festival 2023 at Pitzhanger
Unveil the secrets of London's architectural legacy this September with Open House Festival 2023. We offer free entry to explore the Manor for two special days — Sunday, 10 September and Thursday, 14 September.
Engage in a playful, educational tour of Pitzhanger led by Sarah Richardson on Sunday 10 September. Your family will delight in a hands-on workshop helmed by artist Tamira Kitchens, exploring the architectural designs inspired by Sir John Soane himself.
As dusk sets in on Thursday 14 September, join us for a Twilight Tour, a fascinating glimpse into the Manor's history, detailing its restoration and the influences from classical antiquity that grace its design.
These events are part of a London-wide celebration of architecture, offering something for every age and interest. Don't miss out!
Storytelling Tour & Family Workshop
Date
Sunday 10 September 2023
Time
10.30 am – 12.30 pm
Ticket
Free, drop-in
Free entry to Pitzhanger
Open House Twilight Tour
Date
Thursday 14 September 2023
Time
6.30 pm – 7.30 pm
Ticket
Free, drop-in
Free entry to Pitzhanger