Programme
Wednesday 22 & Friday 24 November
Experimental Shorts
Belle
UK | dir. Joe Furey | 13 mins
ORIGINAL SHORT FILM
UK | dirs. Simon Ball, Ieva Ball | 5 mins
ARNO
France | dir. Benjamin Margan | 8 mins
to my dying mother
UK | dir. Johanna von Salmuth | 4 mins
FootAge
USA | dir. Bil Richardson | 12 mins
The Red Dress
Malaysia | dir. Marwah Ghazi | 3 mins
Suong
UK | dir. Evan Preston | 10 mins
Thursday 23 & Saturday 25 November
Animations
The Pirate King
UK | dir. Jesse Roth | 8 mins
Pop!
USA | dir. Ruby Wang | 2 mins
Mindy's Dream
USA | dir. Jeff Blyth | 10 mins
D is for Drama
USA | dir. Brad Condie | 5 mins
The Eye of Spring
UK | dir. Brian Luff | 10 mins
Turbo Treadmill
USA | dir. Sebastian Soler | 11 mins
Mr. Copycat | Mr Men 50th Anniversary Tribute
UK | dir. Kieran Firth-Bernard | 9 mins
Candlelight
UK | dir. Scott Newton | 7 mins
Complimentary Manor Entry for Ealing Film Festival Attendees
From 22 to 25 November, Pitzhanger extends a warm invitation to all ticket and pass holders of the Ealing Film Festival for complimentary entry to the Manor from 3 – 5 pm. Simply present your 2023 festival receipt or pass, issued by The Ealing Project, ActOne Cinema in Acton, or the Festival organiser, at our front desk to avail of this offer.
Please note, while the Manor is open for exploration, this offer does not include entry to the Idris Khan & Annie Morris: When Loss Makes Melodies exhibition in the Gallery. Each receipt or pass admits one individual. Delight in the rich history and architecture of Pitzhanger Manor during this limited-time offer!
Presented by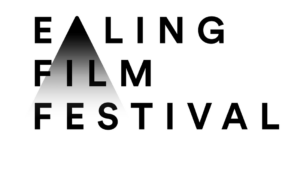 Enquires
Please contact info@ealingfilmfestival.com for more information.