FROM A RAKE'S PROGRESS TO THE CITY TODAY
William Hogarth's remarkable series of paintings, A Rake's Progress, famously depicted a morality tale of the city and was bought by Sir John Soane to hang at Pitzhanger in 1802, to inspire and entertain his guests. For the first time in 200 years, it returns as the centrepiece of our next exhibition, reflecting voices and issues in London today.
Through photography, film, sound and performance, contemporary artists will offer a snapshot of the people and places that give life to the city, from the polarising extreme views expressed on social media and the hub of social interaction in the barber shop, to the contesting of outdoor public space.
Artists including Faisal Abdu'Allah, Ruth Ewan, James Fritz, Oliver Payne & Nick Relph, John Riddy, debbie tucker green and the archive from Long Live Southbank will offer a modern reading of the capital and its social challenges. A Rake's Progress depicts the social conditions of London in narrating the decline and fall of a young man, Tom Rakewell, who inherits a fortune and embarks on a profligate lifestyle in fashionable London before succumbing to financial ruin and madness. It was bought for Pitzhanger in 1802 for £598.10 from the auction house, Christie's, to be shown alongside Soane's growing collection of art and antiquities, from the ancient to the contemporary. When Soane sold Pitzhanger in 1810, he transported the paintings to his central London home in Lincoln's Inn Fields, now Sir John Soane's Museum, which is loaning the series to the exhibition.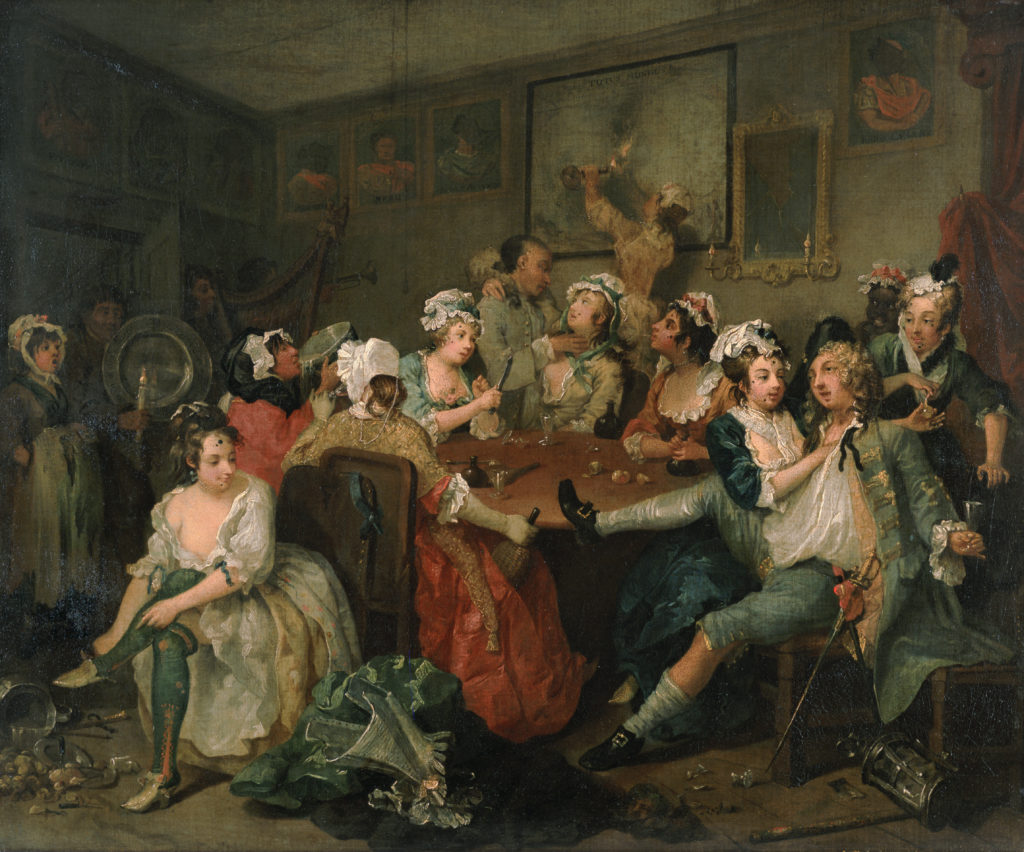 #HogarthLondonVoices
---
The exhibition has been generously supported by an Arts Council National Lottery Project Grant and the loan of A Rake's Progress is supported by the Weston Loan Programme with Art Fund. Created by the Garfield Weston Foundation and Art Fund, the Weston Loan Programme is the first ever UK-wide funding scheme to enable smaller and local authority museums to borrow works of art and artefacts from national collections.