Pitzhanger was proud to host a special ceremony last night at which five honorary freemen and women and one honorary alderman were elected to the Borough of Ealing in recognition of their achievements.
Ealing footballer Bukayo Saka, part of the Euros 2020 team that inspired the nation last summer, and Sir Sherard Cowper-Coles, who made a significant contribution to Pitzhanger during his nine years as Chair of its Board – as well as Maggie Pound, Marion Garnett and Hugh Mather were made freemen and Swarn Singh Kang honorary alderman. A portrait of Bukayo Saka by artist Matt Small is currently on display in Pitzhanger's Small Drawing Room to celebrate the Ealing-raised footballer's achievements.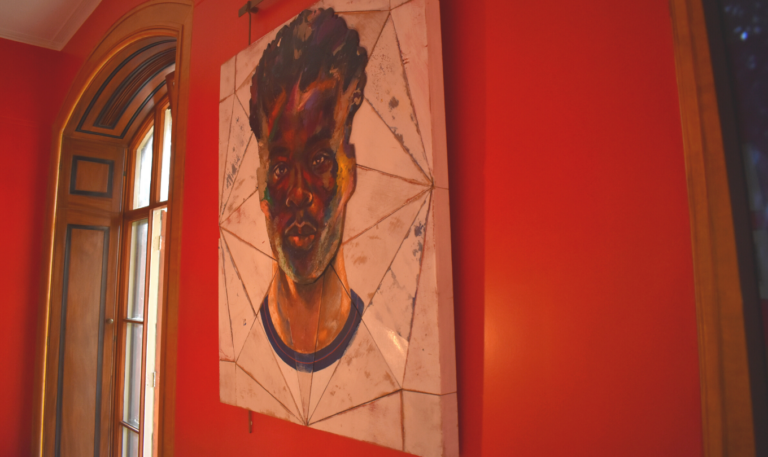 Portrait of Bukayo Saka on display at Pitzhanger Manor 
Bukayo Saka's portrait is currently on display at Pitzhanger Manor to celebrate his nomination for The Freedom of the Borough of Ealing, the highest award that the Council can bestow.
More info