About PULP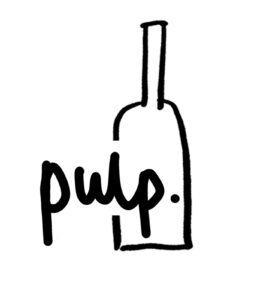 HOME OF THE SCROLLSANT
Open from 7am daily.
Scrolling. Baking. Grinding. Pouring. Melting.
The Scrollsant originated from humble beginnings as a brioche scroll – transformed into a rolled croissant filled with homemade butter & preserves. Stuffed, baked & sugared daily.
The classic pastries sit alongside our Scrollsant creations as well as our sourdough buns that make our melts: filled each morning with our favourite combinations & melted to order.
Our deli fridges are filled with cheeses & meats, and our shelves overflowing with coffee beans, nuts & chocolates, & everything else for gift-giving & self-indulgence…

Visit https://www.eatdrinkpulp.com/
Pulp, 20 St Mary's Road, Ealing, W5 5ES